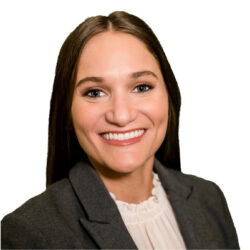 Maria Alvarez
Financial Advisor
Maria's passion and drive are evident from the first moment you meet her. Her direct approach to problem solving translates to confidence for her clients that their financial worries will be met with a comprehensive and sincere approach. The daughter of a Cuban-born immigrant, Maria has a unique understanding for where people are, and creative solutions for where they want to go.
Be present and grateful for life's everyday gifts and challenges.
Away from the office, Maria prioritizes time with family and personal fitness. She has a keen interest in professional sports which is immediately obvious if you ask about her favorite teams (Buffalo Bills, St. Louis Blues and Cardinals). Maria's best life is one with a proper work/life balance that includes time with family, travel, and giving back to those less fortunate.